30 Jan

6 Reasons why you should hire an interior designer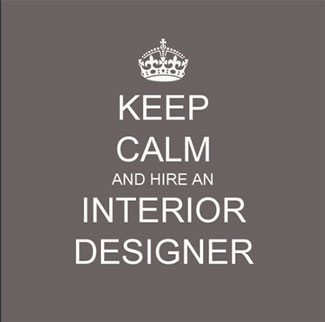 1. Save Money.
It might sound strange that hiring someone to decorate your home would save you money since you have the additional fee of the designer, however hiring a designer can help you to avoid costly mistakes and product selection that will not only help you save money but can increase the value of your home. Especially when selling your home – interior design is essential when listing your home. It can help boost buyer appeal and set your home above the competition.
2. You're going to save time.
We'd figure to start off with the two things most people wish they could have more of: time and money. Just like hiring a designer will benefit you financially, a designer will also save you valuable time. A designer already has a trained sense of what needs to be done and when it needs to be done, and they'll be able to anticipate any obstacles that may come up.
3. You will have better resources and contacts.
We all know how difficult it is to find good resources. One of the good things about a designer is that they already work in the construction industry, so they are going to have reliable connections that you may need.  Hiring a designer will help you find better products at considerable discounts.
4. Value Increase.
A good interior designer can give you the inside scoop on what remodels will add the most value to your home, so if you have big plans on selling your home in the future an interior designer can get you your money's worth!
5. Budget and Planning.
Designers already do the "up front work", including choosing the right pieces within your budget and placing them strategically in each area. This will save you time which saves you money! Designers know all the resources that fit the budget and do all the research so that you don't have to.
6. WOW! Factor.
Designers are trained to think outside the box continuously. They will see an overall picture of the space that the clients usually cannot. Being able to do that can create a peaceful atmosphere with a little bit of creativity and science. A good designer is able to create the "WOW!" factor for any type of space, which results in better resale value of the home, save time and money